How we made Switzerland's first smartphone bank a reality for Bank Cler
---
Together with Bank Cler, we've established the first smartphone bank in Switzerland – developed especially for a young target group. Just 11 months passed between the concept design and the first Zak customer thanks to our quick and iterative implementation of the project. With our help, Bank Cler has gained more than 18% new customers in 22 months. 
Finnoconsult support
Finnoconsult successfully supported the project in the following areas:
Project management
Design of user experience
Agile development – Co-Product Owner and SCRUM Master
Prototyping
User testing
Customer Insights
Growth Marketing
Challenge
Swiss Bank Cler (previously Bank Coop) underwent a full rebranding operation in 2017. As part of this, they planned to develop a digital product to address a young target group. Bank Cler wanted to credibly reinforce their digital position in the Swiss banking market. They had to position themselves as a digital bank against upcoming neobanks. These measures were aimed at stopping the loss of customers from an aging population.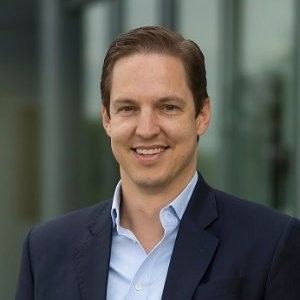 Christian Heller
former Department Head of Corporate Development at Bank Cler
"We started at a point where we were losing customers relatively quickly. If we had had to name a date when our bank would cease to exist, it would have been in 10 years' time. We had to act fast."
Starting point
The Finnoscore provided Bank Cler with a very clear picture of which areas they needed to improve on. Favourites with new customers such as N26 or Revolut were on their way to Switzerland. This allowed clear priorities and thrusts to be defined for the innovative Zak product.
In actual fact, in 2018, there was a clear gap between them and N26 in the following categories:
Attractiveness for potential customers
Online onboarding
Social media
Mobile apps
Online banking
Visible innovation strategy
Result
Development of Switzerland's first smartphone bank (Zak) in just 11 months
Market launch of banking app in February 2018
35,000 new customers, who mainly fall within the target group of 15 to 32 years of age
Numerous awards: Constantinus Award with banking app Cler Zak, International Banking Tech Awards 2018 – Top 3 in "Mobile Initiatives" category
Improvements
Thanks to our help, Bank Cler was able to improve in all key dimensions of the Finnoscore:
Website – With our support, the bank made progress towards modern UI/UX and animation.
Online marketing – The bank intensely invested in digital marketing by introducing Zak.
Attractiveness for potential customers: The website focuses on acquiring new customers and presents the app's benefits.
Online sales: The products are displayed clearly and feature a call to action. Comparison tables are provided to allow users to easily understand the products, as well as their qualities and advantages.
Online onboarding: The online account creation process was greatly optimised during development. Through this, the bank is able to make a good first impression.
Price transparency: The display of costs was optimised together with the website update.
Omnichannel communication: The Zak chatbot was implemented in the traditional bank channels. At the same time, the response time and quality of responses in the call centre was improved.
Social media: The market launch of Zak was supported by a very active presence on social media.
Mobile apps: The Zak app offers innovative functions such as "joint pools" and "monthly expenses".
Visible innovation strategy: The bank has the edge with innovative features such as savings pools. This was also later incorporated by N26 and Revolut.
Process
Right from the start, Zak was developed and has been continually improved with the cooperation of app users. This feature is highly popular with the young target group.
We worked with Bank Cler as part of a mobile, cross-functional team. This guaranteed the speed required in the project's development.
The marketing strategy was developed together with the bank. There was close cooperation with product development. This ensured that features relevant for the target group arrived on the market.
The project managers coordinated all project streams together and took care of obtaining the necessary approvals from the board in a timely manner.
Disclaimer: the Zak project was successfully implemented in cooperation with our long-standing project partners Horváth & Partners, LHBS and BGK.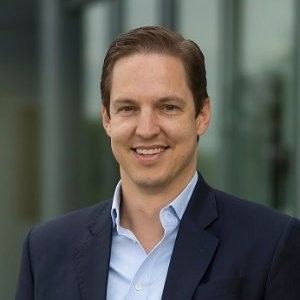 Christian Heller
former Department Head of Corporate Development at Bank Cler
"Finnoconsult is well-sized to provide everything that you need – with short paths and no friction losses. Somebody was always there for us, and each individual knew what they were talking about and basically put their heart and soul into the project."
An insight into the product

Making of Zak - behind the scenes
Viral Video - Promotion of feature "shared post"
---