FinnoScore Insights – Website Best Practice
The FinnoScore is Europe's leading assessment of the digital capabilities of banks from the perspective of customers.
The FinnoScore is Europe's leading assessment of the digital capabilities of banks from the perspective of customers. Each month from now on, we will highlight best practices of selected banks that, in our opinion, do particularly well in certain areas.
To kick off our series of "FinnoScore insights", we would like to take a closer look at the category of "websites".
In this category, we evaluate how the very first experience with a bank feels from the viewpoint of potential customers. We investigate how easy it is to find the most important information, and how well and clearly this information is presented.
Of course a website needs to work on all devices. The display should automatically adjust to different screen sizes so as to ensure that essential information is visible at a glance.
One particularly important point is the quality of the search function: does it deliver results even if the customer enters more than one search term? Do difficult searches also come up with a result?
One especially positive example for the category of websites is, in our opinion, the Millennium Bank from Poland. The bank's website displays the most important information at a glance, and potential new customers can see at a glance how they would benefit.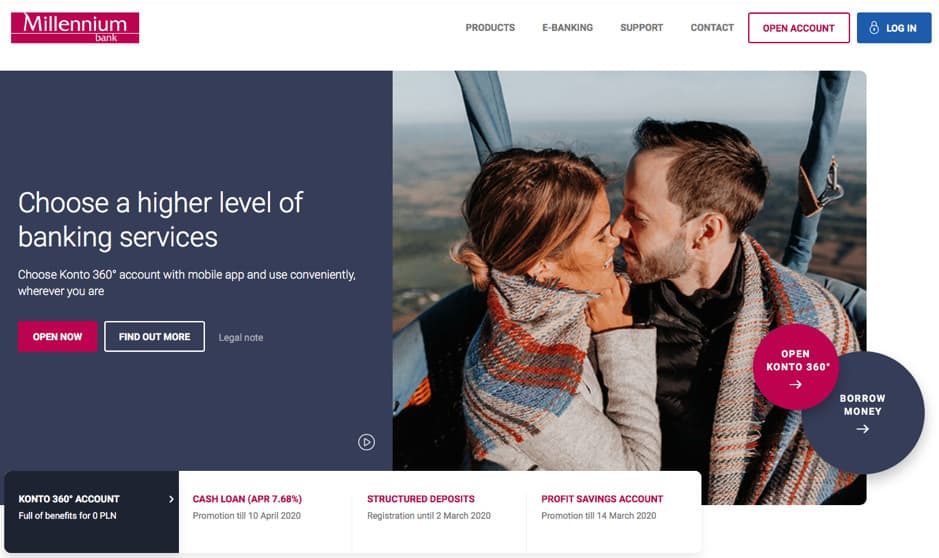 The main menu is designed to be minimalist and also includes icons so customers can navigate with great ease.

The homepage includes an area with various aspects of life, so that customers can find the right products for them as quickly as possible.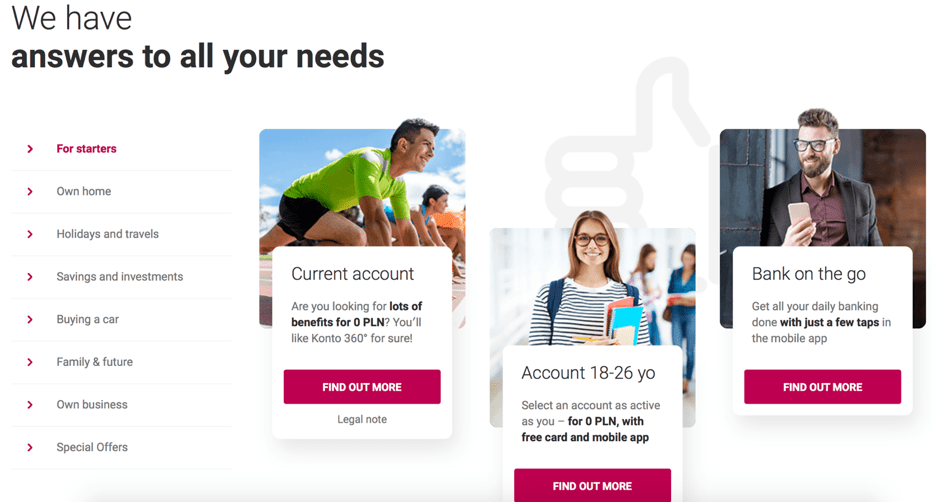 In addition, the website also supports enlargement of the font, so that people with visual impairments are also able to find their way around easily. The function for switching the language (PL/EN) is very easy to find and requires just one click.

These are some of the most important points that we take into account in our FinnoScore analysis in order to identify the best banks in the website category. See for yourself how approximately 200 banks from 24 countries fare. The FinnoScore is available at finnoscore.finnoconsult.at
In the next article, we will cover best practices for the category of social media.

Iulia Bantoiu
Iulia Bantoiu is a Senior Innovation Consultant at Finnoconsult. With more than 13 years of experience in the banking sector, she supports our customers in agile projects as a product owner.
Articles of Iulia Bantoiu
Ne manquez jamais un autre article du blog
Recevez une notification dès qu'un nouvel article est publié