What is the state of digital competence in private banking?
Universal banks are outpacing traditional private banks. In particular, institutions with mass affluent offerings are among the top ranked.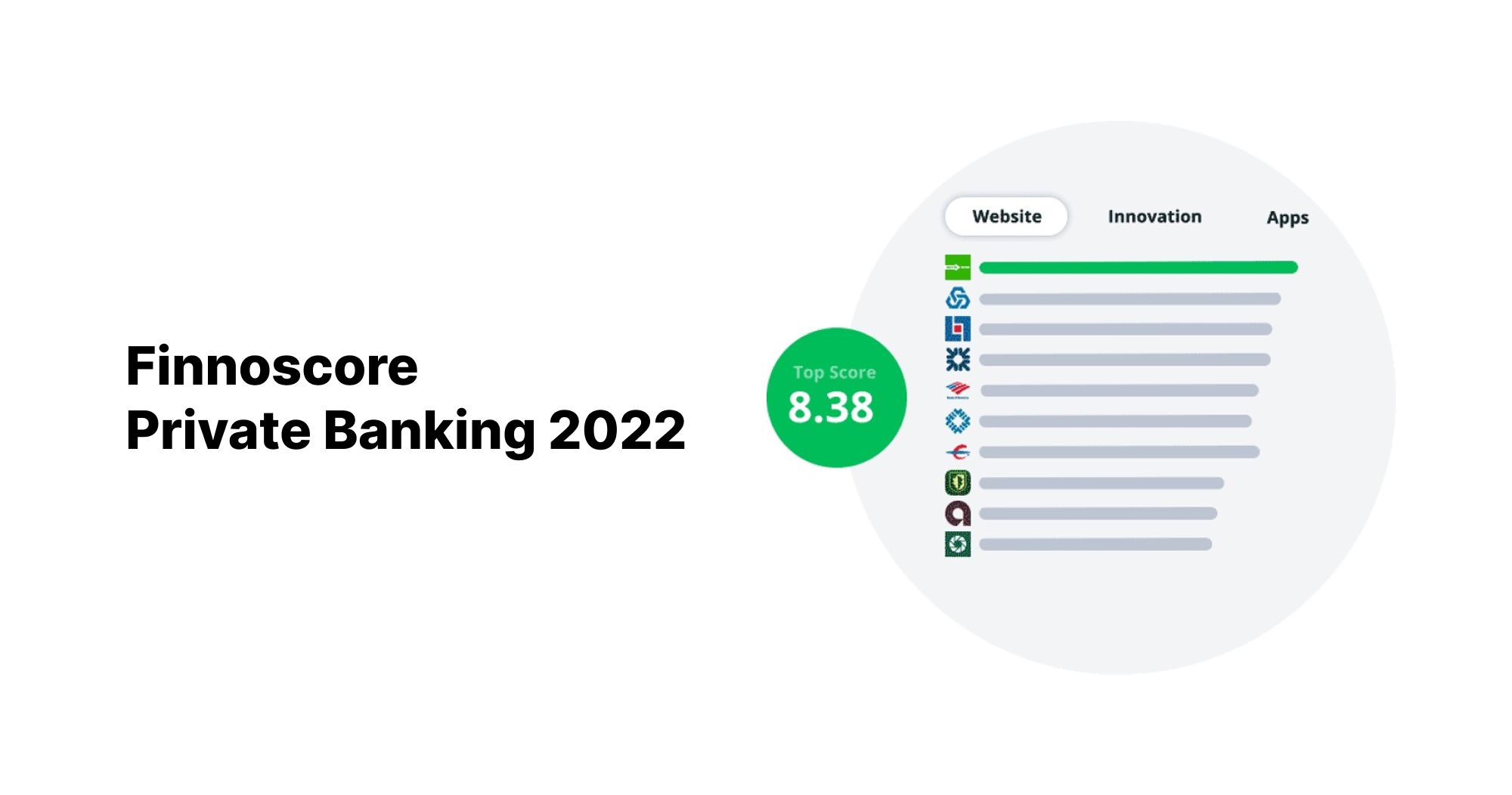 ---
In private banking, many of the institutions analyzed are still far behind comparable retail banks in terms of digital performance. It seems that many private banks (mis)interpret the discretionary principle of asset management in such a way that they should provide little information about themselves and their digital offerings, even in the online area. But this runs counter to the needs of digitally affine customers - regardless of their age group. 
They expect to be able to obtain information online in this area as well before making a decision in favor of an asset manager. The question therefore arises as to whether many private banking providers are not missing the boat in terms of attracting potential new customers due to the misinterpreted understanding of discretion? 
Detailed insights from 30 private banking providers based on 230 data points
Download the full study as a PDF and learn more about the analysis and benchmark report of 30 established private banking providers.
detailed rankings

key learnings and background information

building blocks for the "ideal digital" private banking provider
Private banking providers divide into three distinct basic types
The Finnoscore Private Banking Study identified three basic types of providers: 
Traditional, established private banks

Private banks that also specifically target affluent clients 

Universal banks with a private banking offering
These clearly differ in individual dimensions and in how they serve and address their customers. In particular, differences can be seen in online sales/conversion, online onboarding, and innovation and sustainability agenda. For mobile apps and online services, things look ambivalent even within the basic types: There are some excellent solutions here, but many institutions still have a lot of catching up to do.
Universal banks set the tone
In the overall ranking of all dimensions, universal banks are at the top. The winner of the Finnoscore Retail Banking 2022 is UBS Wealth Management from Switzerland. It is followed by DBS, a universal bank from Singapore. In third place is Vontobel, a Swiss bank with a mass affluent offering.  Only universal banks and providers of mass affluent packages are in the top 5. The traditional private banks lag behind.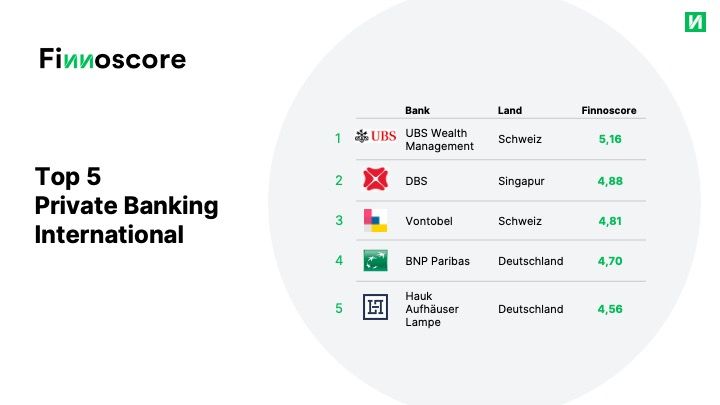 What is your lesson from Finnoscore Retail Banking 2022? 
Learn from the best to optimize your own performance and your customers' digital experience. We've put together the "ideal private banking provider" for you, with the top performers in each dimension of Finnoscore 2022:
If you want to know how you can make the best use of these Finnoscore benchmarking insights for your bank, contact us and we will be very happy to provide you with first-hand insights.
---